Udemy - Learn to Code in C++ by Developing Your First Game 2016 TUTORiAL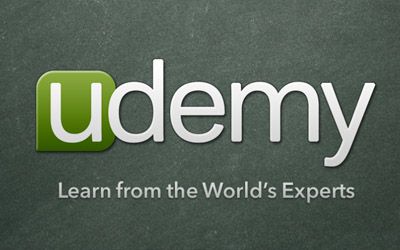 Udemy - Learn to Code in C++ by Developing Your First Game 2016 TUTORiAL | 579 MB
This course is the beginning of a project that was a runaway success on Kickstarter. Get involved now, and get access to all future content as it's added. The final course will be over 30 hours of content and 200+ lectures.
Learn how to create and mod video games using Unreal Engine 4, the free-to-use game development platform used by AAA studios and indie developers worldwide. We start super simple so you need no prior experience of Unreal or coding! With our online tutorials, you'll be amazed what you can achieve.
Benefit from our world-class support from both other students, and Ben who is on the forums regularly. Go on to build several games including a full 3D version of Pong with an online multiplayer scoreboard, and more.
You will have access to a course forum where you can discuss topics on a course-wide basis, or down to the individual video. Our thriving discussion forum will help you learn and share ideas with other students.
You will learn C++, the powerful industry standard language from scratch. By the end of the course you'll be very confident in the basics of coding and game development, and hungry to learn more.
Anyone who wants to learn to create games: Unreal Engine is a fantastic platform which enables you to make AAA-quality games. Furthermore these games can be created for Windows, consoles, MacOS, iOS, Android and Web from a single source!
If you're a complete beginner, we'll teach you all the coding and game design principles you'll need. If you're an artist, we'll teach you to bring your assets to life. If you're a coder, we'll teach you game design principles.
169B. Links.txt 113.0B
170. Adding TickComponent() Back.mp4 67.5MB
170A. Links.txt 259.0B
171. Are Two Floats Equal.mp4 59.8MB
171A. Links.txt 233.0B
172. Programmatic Sideways Friction.mp4 81.5MB
172A. Links.txt 118.0B
173. OnComponentHit Event in 4.12.mp4 43.5MB
173A. Links.txt 116.0B
174. Avoiding Boolean Flags.mp4 81.6MB
174A. Links.txt 234.0B
174B. Quiz 18 Mid Section Quiz.txt 2.9KB
175. Improving Tank Aiming.mp4 72.2MB
175A. Links.txt 201.0B
176. Tweaking Tank AI.mp4 88.9MB
176A. Links.txt 104.0B
177. Making an Ammo Display.mp4 84.3MB
177A. Links.txt 249.0B
PLEASE SUPPORT ME BY CLICK ONE OF MY LINKS IF YOU WANT BUYING OR EXTENDING YOUR ACCOUNT


Hello Respective Visitor!
Please Login or Create a
FREE Account
to gain accesss to hidden contents.
Information
Would you like to leave your comment? Please
Login
to your account to leave comments. Don't have an account? You can
create a free account
now.